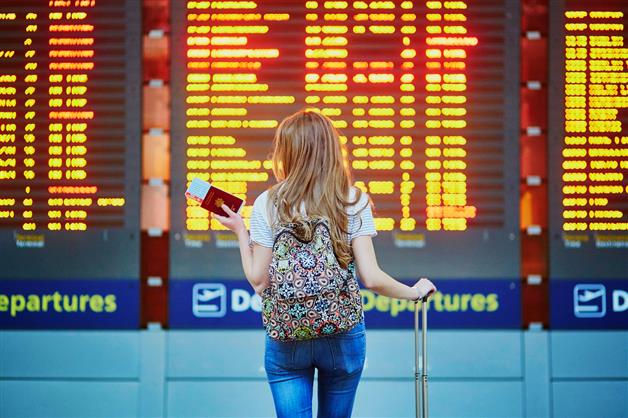 Migration Agents Wollongong
Wollongong is a stunning city in coastal town, and found in South of Sydney. Located at about 100 kms far from Sydney, Wollongong nestled between the green forests of the cliffand surfing beaches. With the white sand beaches around, a perfect climate, a relaxed lifestyle, Wildlife parks, local markets, popular rainforest, Wollongong is a complete package of glory in New South Wales. If you're a person who is seeking to settle between the greenery of mountains and glorious beaches, then Wollongong is your dream place to live and to settle in! It is an incredible town that accepts over 13,000 students yearly, with its affordable cost of living, good quality education, and a distinctive range of education providers, Wollongong is amongst the popular city in NSW for international students. On weekends, there are a lot to explore in this city… from live music venues, art gallery, street market shopping, to delicious food varieties in many cafes and restaurants. There are great employment opportunities for the students as well as for job seekers in the fields including, agriculture, forestry, mining, construction, and many more. Thus, the city offers a great lifestyle to the natives as well as for international students.
Why to choose Wollongong, to migrate?
Wollongong city, being the key destinations in NSW, 100 kms from Sydney, is the most preferred city among international students to study and to settle in. Since it is the 10th largest city in Australia, where you can experience bizarre bars, pubs, cozy cafes, dynamic night life, and numerous events and festivals throughout the year. Hot and humid in summers and mild in winters, makes Wollongong city an eccentric destination to go around. With an average temperature of 17 degrees in winters and 27 degrees in summers moderates with sea breeze, Wollongong is the perfect destination for all the bag packers who are seeking for a rich beach life with lush green mountains and landscapes. Wollongong offers outstanding career opportunities in different industries, including, 3 most popular sectors are: Health Care & Social Assistance, Construction, and Education & Training, while a less percentage of population are employed in agriculture, fishing and forestry sectors. The education and Health Care services are generally considered as the best and affordable with an excellent treatment and services provided. Moreover, the average monthly cost of living in Wollongong city has been estimated around $4000 – $6000 with the family of 4 members, which includes transportation, housing, food and recreation, however it could also depend on one's spending habits and lifestyle.
For the job seeking candidates, Wollongong is a thriving economic hub for all the skilled migrants with over 95,000 jobs in the Local Government Area (LGA). In addition, economic sector of this charming city is continuously expanding. So, moving to Wollongong would be a great decision for anyone who is seeking for a good future in massive industry sectors. Don't let overthinking stop path towards your dreams. Grab the right opportunity at your doorstep!
Some Awesome Reasons to Live in Wollongong
Calm Lifestyle:
If you enjoy good food, live music and multiple entertainments, then Wollongong is your go to place. With quiet streets, less crowd, this city offers a breezy lifestyle. Imagine waking up and get to hear birds chirping in balcony, from balcony the stunning view of beach, sound of beach waves with charming mountain landscapes. How peaceful, isn't it? Have the benefit of long, peaceful walks in night with the clear, and celestial sky and lush greenery all around. Thus, Wollongong offers you a relish lifestyle, with the advantages of living in the bigger city.
Safe Nightlife:
For party freaks, and whoever love to spend their weekends in night clubs and live music events, Wollongong is the best destination to have an amazing nightlife with your friends. Head to some of the best nightclubs in town, including, Harp Hotel, Mr Crown or Tusk for live music, drinks and dancing.
Free Transportation:
With numerous facilities around, Wollongong is also successful for its free bus service via Gong Shuttle, which run every 10 minutes and covers the route in loop from Wollongong Station to University of Wollongong. It covers many locations in between, whether you're heading to Fruit Market & Garden Centre, any supermarket, or the beach the bus will drop to many locations. The bus runs from 7AM to 10PM on weekdays, 9AM to 5:20PM on Saturdays, while 9:40AM to 5:20PM on Sundays and all public holidays.
Magnificent Weather:
Yes, you heard it right! Being the coastal city in New South Wales, Wollongong offers a pleasant climate all year round, with an average temperature between 11°C and 24°C. So, as a migrant if you prefer mild and dry climate, then Wollongong is the perfect home for you to settle in. Here you can experience sea breeze, clear sky with starry nights, beautiful landscapes at one place.
Inexpensive living:
Wollongong is the popular vacation spot in New South Wales (NSW) – Does that mean, it is an expensive city? Well, the answer is, NO! Being in the coastal town of NSW, surrounded with beautiful lush green landscapes, Wollongong offers a really affordable cost of living for international students in terms of Housing, transportation, groceries, private hospitals, cafes and restaurants, unlike Sydney and Melbourne. This means you will be residing in one of the quiet, peaceful, and most affordable area in the city, that is a mix of shops, restaurants, activities and much more. Moreover, if you want to live in a quiet area, then head to North Beach.
Frame some Geographical features & Population Distribution of Wollongong, New South Wales
Wollongong, Illawarra has a definite geography. Located in the Illawarra Region of New South Wales (NSW), about 100 kms South of Sydney. The city is surrounded by Lake Illawarra, Tasman Sea to the East, Wingecarribee Shire, Shellharbour to the South, Sutherland Shire in North, Wollondily Shire, and Campbeltown City to the West. With the offerings of beautiful landscapes all around the city with multiple breezy beaches, the Illawarra Escarpment ranges between 150-750 meters above sea level. Geographically, Wollongong has an oceanic climate, with humid subtropical and dry considered as the warmest month of the year (average 21.9°C), but not too cold in winters (average 17°C). The coastline is blessed to have 17 beaches, some popular ones are: Stanwell Park Beach, Austinmer Beach, Bulli Beach, Bellambi Beach, Wollongong City Beach, Port Kembla Beach and many more to see. Moreover, you can head to many lush green destinations, including, Wollongong Botanic Gardens, Minnamurra Rainforest, and Helensburgh Tunnel.
Wollongong population is estimated to be over 216,000, and the region has experienced an annual growth of 0.65%, with a population density of 316 people per square kilometers from year 2022. The population of Wollongong has been increasing since there are many pros to live there. Thus, many natives of Australia as well as overseas are migrating to the city for a better and relaxed lifestyle surrounded with greenery and breezy beaches.
Industry Sector and Economic Profile of Wollongong City
Wollongong is the 10th largest city in Australia and located in New South Wales. This city used to be a Centre of massive industries, such as Steel Production at Port Kembla along with coal mining. Additionally, Wollongong industries manufactures other metallurgical products, including copper, bricks, fertilizers, etc. With this, Wollongong's economic sector continues to spread. The city's manufacturing and engineering sectors are providing the wide range of job opportunities, particularly in tech field. With strong annual Gross Regional Product of $12.67 billion, some of the well-known industries in Wollongong are: HealthCare, Education & Training, Construction, Manufacturing, Retail Trade. Wollongong is digitally well connected with high-quality internet speed and excellent mobile coverage, which has led to the growth of online businesses in the region.
Moreover, with the strong economy scale many people who are migrating for the purpose to start their own business, are living a healthier lifestyle in the city. Whether you are a developed entrepreneur, or looking for a start-up, then Wollongong might be the perfect town for you to expand.
Health Care & Wellbeing across Wollongong City
When living in Wollongong, you can experience variety of health and wellbeing services. They have many General Practitioners (GPs), Private Hospitals and cooperating Health Care services that are available for emergency services during mid-hours. Additionally, you can even find some private practitioner clinics like, Illawarra Shoalhaven Local Health District provides you with a list of all Health Professionals in Wollongong as well as your nearby locations.
Wollongong also consists of 2 major hospitals, including Wollongong Public and Wollongong Private Hospital. Meanwhile, the Public Hospital is indulged in taking good care of their patients during business hours as well as in an Emergency. In the case of Wollongong Private Hospital, they are offering a full range of medical, emergency, surgical, and maternity services.
Moreover, to deal with critical emergencies head to the Accident and Emergency department nearby you. Incase of an ambulance service, calling '000' would be the solution, the same number can be used for fire and police services. Thus, it is often suggested by the Australian Government to all the travellers to purchase travel insurance beforehand.
Wollongong's Job and Career Opportunities
The city with the population of over 218,100, more than 8,000 Sydney natives have been migrated to Wollongong – since it offers a relaxed lifestyle, large growth opportunities. and affordability. With the lowest unemployment rate of 2.8%, the city indicates economic success for large number of natives as well as to migrants. Their large, experienced, bilingual workforce includes software developers, coders, marketers, accountants, and product manager. Thus, for better growth, job and career opportunities, one can opt for any of the respective roles.
A Global University, Wollongong
The University of Wollongong (UOW), is one of the Globe's top-ranked educational yet modern universities, through world class teaching, learning, and research. Located in the coastal city of Wollongong, New South Wales, about 80 kms South of Sydney, the campus is nestled in lush green trees of Illawarra Hill and is one of the attractive, yet pleasing campus in entire Australia. Moreover, UOW has ranked 185 in QS World University Rankings by Top Universities and International students.
Immigration Agents Wollongong
Facilitate your personal growth & success towards the indefinite career opportunities in the most relaxed and affordable city Wollongong, New South Wales. The city offers great scope and facilities to students, job migrants, to business owners, and to permanently settle. We here at Jagvimal Consultants & Management Services Private Limited,ease your journey towards your goal, and pathway to your Australian Migration Process with our professional Immigration Agents in Wollongong to help you with your visa and immigration needs.
Jagvimal Consultants & Management Services Pty Ltd is the most celebrated team of MARA (Migration Agents Registration Authority) registered Australian Immigration specialists, which provides one stop service solution to all your queries and doubts about migration to Wollongong, New South Wales. Holding years of work experience and success in dealing with many cities across world, migration including complex and difficult visa cases, we are dealing in Immigration services to every client, based on their individual interests and requirements. Thus, all your apprehensions with regards to finding a trustworthy and reliable immigration agent in Wollongong City end at our doorstep. So, keep moving towards your goal. With our help, moving to Wollongong, NSW Australia can be a faster and trouble-free process.
How we begin with Australia Immigration?
Immigrating to Australia requires an experienced and complex-free procedure, which is not possible without a proper guidance and assistance. Thus, to make it a complex free process, some steps including, are:
Before beginning the immigration process, it is important to check the eligibility criteria. The country offers a numerous type of visas according to one's requirements and eligibility, including, student visa, work visas, family visa, etc.
After covering all the requirements related to immigration process such as, the reason for your visit, and duration of the stay, the next step is to support the client in filling the application, and to make sure that every single detail should be precise and error-free. As the application requires a lot-time, to make it an error-free application, we ensure extra caution at every step, as even a small mistake could lead to refusal and delay of your application.
We always make sure to gather all the required documents and information from the clients prior to the undergoing application. Information can be about the Assessments, Tests, Updated CV, and a necessary English
Proficiency Test; IELTS, PTE, according to Australian English standards.
After that, gathering of some mandatory documents is done, including, Client's educational transcripts, English Proficiency Test result, years of experience, Bank Statement, Salary slips, Police verification reports and other paperwork needed to build a strong application, where no refusal chance can generate.
Then, our Skilled Visa Immigrants lawyers,Wollongong, will provide you post information about your visa application. Moreover, they will further monitor and keep informing you regarding the current visa status, and stage wise progress of your visa application. Also, our immigration lawyers will act upon your behalf with the concerned authorities towards your visa application.
Finally, the client will be notified about the decision of visa application.
Provisional Sponsored Skilled Employer Regional Visa (Subclass 494) Scheme to Wollongong NSW, Australia
The Subclass 494 comes under Provisional visa. This is an employer-sponsored visa that allows you to stay in any designated regional area of Wollongong, Australia for 5 years from the date when your visa is granted. Under this scheme, any applicant who get sponsored by an employee, will be allowed to work, live and settle in Australia for a period for 5 years. Visa holders can work only for the nominating employer and in your nominated occupation in regional Australia. In addition, if eligible one can apply for PR post completing 3 years of job.
ELIGIBILITY
Must be holding 3 years of work experience in the relevant field.
Have a relevant skill assessment test document.
Can work only for the sponsor.
Must be under 45 years of age,
You must be holding competent English Level at the time of invitation.
Subclass 494 visa holders are also eligible for the Australia public health care; Medicare, which help you get an affordable treatment, medicines at low or no-costs
Provisional Skilled Work Regional Visa (Subclass 491) Scheme to Wollongong NSW, Australia
This is a point tested visa for those workers who wish to live, study and work in any designated region of Australia. With this, eligible candidates will be sponsored by Australian State and Territory Government for a period of 5 years to live in Australia. Moreover, in this Visa subclass, the regions including Newcastle, Wollongong, and NSW Central Coasts are categorized as designated regional areas of Australia.
REQUIREMENTS:
Must be under 45 years of age at the time of application.
Holding at least competent English score – E.g.: IELTS 6.0
Nominated by a State or Territory government.
Must have passed the Point Test with at least 65 points.
Meet all health and character requirements.
Migration Services in Wollongong
There are numerous pathways available to migrate to Darwin, and it completely depends on an individual goal and motive to settle there. We may well assist you with this number of visas–
General Skilled Visa
Business Visa
Partner and Spouse Visa
Parent Visa
Student Visa
Employer Sponsored Visa
Regional Employer Sponsored Visa.
Skilled Independent Visa (Subclass 189)
A point-based visa designed to invite workers overseas, allow them to live and work permanently in any designated regions of Australia. There is no need of a sponsor and nominator from State and Territory government. You will be invited by the Australian Government on the basis of your skills and allowed to live there. Holding this visa, you can even sponsor your eligible relatives to stay in Australia to work and settle in.
Skilled Nominated Visa (Subclass 190)
A Skilled Nominated Visa, also known as Subclass 190 designed for the skilled workers, which Australian Government requires. It is also a point-based visa in which people need to score at least 65 points to be nominated by the state government. It is designed for people overseas to study and work anywhere in Australia.
Skilled Regional visa (Subclass 887)
This is a PR work visa that lets you stay in Australia permanently. You must be holding any previous temporary work visa; with that you've worked for at least 2 years or full-time in any of the regions to apply for a Skilled Regional Visa. Holding this visa, you can apply for Australian citizenship. To meet the eligibility criteria, an individual must possess the following requirements:
Have an eligible visa, including, subclass 489, 495, 496, 475 or 487 visas.
Have lived for 2 years, at the time of application.
Have functional English Level, at the time of decision.
At the time of applying, you and your family must meet the health and character requirements.
Not have had any previous refusal or cancellation of visa application.
No outstanding government debt.
No age criteria for this subclass visa.