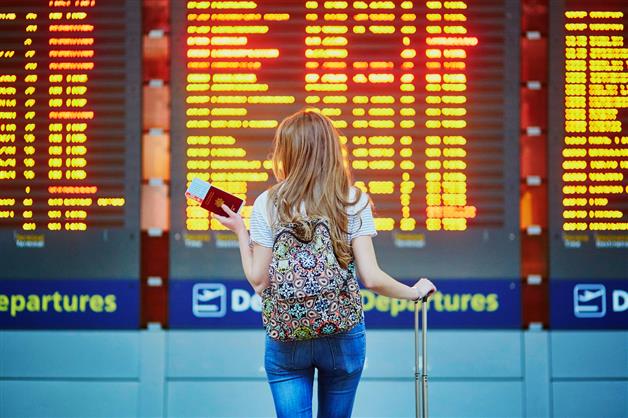 The Best MARA Agent in Darwin
Additionally, if you're a nature lover and want to settle somewhere out of the city, Darwin is an aesthetic place to live in. Want to explore some adventurous activities then Darwin is the home for such popular activities and destinations, 00Seven Jet Ski Adventures is one of them. Sit and relax your mind on a Darwin Harbour sunset cruise with delicious meals&drinks, and many more.
Moreover, the cost of living in Darwin City depends upon one's spending habits, and how they live their lifestyle, so an average family of 4 estimated monthly cost is around 7000 AUD which includes accommodation, rent, food, personal care, clothes, transportation, and leisure.
Perth is known for its breathtaking natural beauty. The city has stunning coastlines and boasts a picturesque swan river flowing through its heart. You can actively explore the Perth Hills' stunning landscapes or actively enjoy in Margaret River's famed wine area, both of which are only a short drive away.
Is migrating to Darwin City, Australia a good idea?
Darwin, the Northern Territory's capital city, with a small population of just over 116,000 people is the most relaxed and pleasant city in Australia. If you're planning to move abroad, whether relocating for study or career purposes or looking for a calm and relaxed city to settle in, Darwin is a wonderful decision. The "Top End" is the center where all the political and business hubs are located which makes Darwin rich in a cultural, economic, and cultural hub. In addition, the city is surrounded by some remarkable and glorious National parks including Kakadu which is one of the largest National parks in Australia, rainforests, adventurous activities, and rainforests. Although people in Darwin City mostly enjoy the outdoors, the climate usually stays warm there (between May and October) and rainy (November – April), which reflects a wet-dry climate.
Moreover, the Northern Territory (NT) Government offers overseas citizens that they can apply for the nomination of subclass 491 (Provisional)or 190 (Skilled Nominated) visa through MigrationNT. Under this scheme, any citizen who is nominated by the NT government would hold a right to live, work, and settle in the Territory for at least 3 years after your work visa has been granted to you. Not only for work and life, but you can also apply for the nomination of a permanent resident in Australia after the successful completion of 3 years of your work visa. So, let's have a look at some more principal reasons to migrate to Darwin, the Northern Territory.
Why is Darwin, the Northern Territory, considered a moderate place to live?
Stunning weather, view from Top End, vibrant city that's rich in culture, food, events &festivals, their lifestyle, iconic National Parks, rainforests, and springs, and much more to explore. All wonderful things together make it the most pleasant, calm, and multicultural city in Australia. To see the best sunset view, sailing or cruising around Darwin is a soothing way to enjoy it with the best dining and a glass of wine. Moreover, when planning for a weekend outing, pack your bags and move out to explore the 2 stunning National parks. View admirable landscapes, rainforests, and lavish wildlife. Got tired, yet thirsty? Darwin has the best Breweries in Australia. Migrating to Darwin for work purpose is the best decision you would make as the city with less population experience a shortage of workers and the NT Government is highly seeking overseas citizens to relocate to this region.
Why should you choose Darwin, the Northern Territory to get migrated to Australia?
Culture and Lifestyle- The Northern Territory is an extremely vibrant and multicultural capital city in Australia that is rich in its culture, food, events & festivals, and lifestyle. Thus, getting friendly with the natives is the best idea to learn about their cultures.
Best Healthcare System- The popular Medicare system is Australia's universal health insurance scheme. It provides an extensive range of health care services, free medical services, and various prescribed medicines at lower prices. Certain visa holders, all Australian residents, and Australian citizens can easily access these services after having Medicare insurance.
Top–tier education system- Darwin has the best education system as they offer high-quality primary and secondary school options and English-taught courses. Moreover, private vocational education and training (VET) also offer an extreme range of courses, including leadership and management, nursing, cooking, instrumentation, etc.
Which city offers an affordable cost of living, Darwin or Melbourne?
Darwin offers a 14% cheaper cost of living than Melbourne. The average cost of living is estimated around 2355 AUD monthly in Darwin. Compared to other big cities, Darwin has a more affordable cost of living in terms of rent, restaurants, groceries, and transportation. Although, the average monthly net salary (5949.27 AUD) is higher than in Melbourne (5108.04 AUD).
What is the geographical & population status of Darwin?
Darwin's population has gradually increased from 89,905 (the year, 2006) to 144,036 (the year, 2023). Darwin is the capital city of the Northern Territory of Australia. Being the city of calmness, Darwin is located on the Timor Sea and it is the smallest city in Australia with the lowest population, just over 144,000. Surrounded by beaches, lush green wildlife, parks, gardens, and exquisite national parks Darwin a wonderful city to settle in. So, if you're looking for a tropical city to move in, then Darwin would be an amazing option.
What is the main Industry sector in Darwin, Northern Territory of Australia?
This vibrant and pleasant city lets you live the dreamiest life ahead and explore various landscapes with numerous adventurous activities. With the strong economic scale and high-paying jobs, some prominent industries in Darwin are classified by the Australian Bureau of Statistics (ABS) including construction, mining sectors, government and community services, agriculture, forestry & fishing. Various communities in Darwin from around the world including Scottish, Italian, Irish, and South African are incredibly friendly, love to share their experiences, and will suggest many magical places to explore in the city of calmness.
Among all, construction has been the largest industry in NT, with 6% of the total Gross State Product (GSP) in 2020-21. To analyze the NT's industry structure, ABS and the Department of Treasury and Finance combine industries of education and training, health care, and public administration into a single industry, that is, Government and Community Services.
Thus, there are numerous scopes in Darwin for highly skilled people. Grab the right opportunity and make it work!
Does Darwin offer good Childcare and education facilities?
In the Northern Territory, there are 3 choices of sending your child to a public, faith, and independent school. There are government schools which are primarily known as public schools. All the government schools offer a co-educational system. While Non-Government schools provide a wide range of options at different stages of the schooling year. The Northern Territory runs around 50 private (non-government) schools, 18 catholic schools, and 153 government (public) schools. Out of 153 public schools, 73% are discovered in remote areas, in which around 45% of the total NT students attend these remote schools. Also, all the public schools (primary or high) are free to take admission for Australian citizens or natives there. Additionally, the estimated tuition fees of private schools are $4,496(primary school), while the average tuition fee in secondary schools is generally higher and it costs around $8900 per year.
Choosing the best child care is the main responsibility of a parent and Darwin recommends some of the best child care facilities around the city. There are 6 child care centers available in Darwin city at comparatively affordable cost. Thus, Darwin is an affordable city in terms of education as well and you can give your child the best platform for education, to upskill, and to nurture them.
What are some main universities in Darwin, Northern Territory of Australia?
Charles Darwin University (CDU), is the only prestigious university in the spare populated Northern Territory. Although, it is based in Darwin city but has different branches in regional areas. CDU provides traditional degree courses and also supports vocational and distance learning for overseas students.
Has the employment rate in Darwin City been lifted to a record high?
Small cities with less population make a greater impact in employment sectors. Similarly, Darwin has many national & international offices in the main city area, that offer good pay scale, and timely promotion in the company. The average salary for jobs in Darwin, NT is AUD 79,024 per year. The most paid careers are Insurance with an average salary of AUD 306,000 a year. Thus, this city offers a wide range of career opportunities, more growth, good pay, and high remuneration.
What are the values of Darwin Health Care & Medical Services?
Accessible, fair, accountable, innovative methods to treat patients, & professional behavior are some primary values of Darwin Health Care & Medical Services. The popular Medicare system is Australia's universal health insurance scheme which subsidizes the cost of various treatments including –
It subsidized the costs of services offered in public as well as private hospitals including emergency care, and medicines prescribed in hospitals, most surgeries and treatment requires zero cost.
For private patients, Medicare covers 75% of the total fee in a private or public hospital.
It also subsidized the costs of various tests, imaging, and scans: Magnetic Resonance Imaging (MRI), ultrasounds, X-rays, Computed tomography (CT) scans, etc.
Does Darwin City come under a Provisional Skilled Work Regional (Subclass 491) visa?
Yes, Darwin comes under this scheme. The subclass 491 visa requires a nomination from the Northern Territory government. Under this scheme, the NT government invites you to apply for a visa that will allow you to live, work and settle in Darwin, if you're highly skilled. After getting nominated, you can move to the city and look for a job. You can work for 3 years holding a subclass 491 visa. Don't worry, after completing 3 years you can apply for permanent residency.
Does Darwin City come under a Provisional Skilled Employer Regional (Subclass 494) visa?
Yes, you heard it right! The Northern Territory government under this scheme invites overseas employees to work. This is an employer-sponsored visit that allows you to work in Darwin and any city in NT. Applicants should hold at least 3 years of experience in their respective field of occupation and have a positive skill assessment for the position they're applying for. This is a 5-year work visa which will you to apply for permanent residency after completing 3 years of the job.
Thus, both 491 and 494 visas are outstanding options for those who want to live abroad, work abroad, and even provide a direct path to becoming a permanent resident of the country.
What are the various pathways available to migrate to Darwin City, Northern Territory of Australia?
What is a Skilled Independent Visa (Subclass 189)?
There are numerous pathways available to migrate to Darwin, and it completely depends on an individual goal and motive to settle there. We may well assist you with this number of visas–
General Skilled Visa
Business Visa
Partner and Spouse Visa
Parent Visa
Student Visa
Employer-Sponsored Visa
Regional Employer Sponsored Visa
The Australian Skilled Independent Visa allows citizens to permanently settle anywhere in Australia. It is a point-based visa designed for invited workers overseas, that allows them to live and work permanently without needing a sponsor and nominator from the state or territory government. With this visa, you can even sponsor any of your competent relatives for permanent residence.
What is a Skilled Nominated Visa (Subclass 190)?
A skilled Nominated Visa, also known as Subclass 190 is for the skilled workers that the Australian government requires. It is a point-based visa in which people need to score at least 65 points to be nominated by the state government. It is designed for people overseas to study and work anywhere in Australia.
Can you provide details of the Skilled Regional visa? (Subclass 887)
This is a permanent work visa that lets you stay in Australia permanently. You must hold any previous temporary work visa for at least 2 years and have worked full-time in any of the regions to apply for a Skilled Regional Visa. With this visa, you can apply for Australian citizenship.
Can I get a Permanent Residency (PR) through DAMA(Subclass 482 labour agreement stream)?
Yes, DAMA (Designated Area Migration Agreement) could be the solution for you to become an Australian permanent citizen. Every region creates its own list of occupations that are in demand in their own area and each list is unique to its region. It is not a visa subclass but a legal agreement signed between the Australian government and a regional state or territory. Moreover, the prospective migrant must be nominated by an employer in the relevant region and this employer must be granted a labour agreement, which enables these employers to sponsor overseas workers.
Do you assist with HILA Labour Agreements?
HILA (Horticulture Industry Labour Agreement) is designed to provide opportunities to rural and regional communities such that to fill the labour scarcity. This agreement intends to assist all the experienced approved businesses to sponsor skilled foreign labourers when there is a need which cannot be fulfilled in the Australian labour market. Under the HILA agreement, there is permission allowed for the industry or employer to sponsor a foreign worker for the Employer Nomination Scheme (subclass 186) or ENS, even if a foreign worker's age is below 50 years at the time, they submit the visa application.